New Patient Spring Welcome Package $280 (Valued at $350)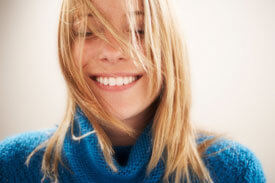 All private health funds welcome! If you have private health fund cover, please bring your health fund card to your appointment and we will make a claim for you on the spot!
What the package does not cover: Treatment for periodontal disease or emergencies are not part of the offer. If you do not see a dentist every 6 months, or suffer from periodontal disease, subsequent visits may be required to get your oral hygiene back on track.
Terms and Conditions: Offer is valid for new patients only. Where additional work is undertaken which is not part of a standard comprehensive new patient appointment, an additional out of pocket charge may be incurred.
Hawksburn Village Dental is dedicated to delivering personal, compassionate and exceptional quality dental care. We are renowned for providing open, ethical and positive dental experiences to all our patients.
Our promise is to treat you with consideration, respect and genuine care for your wellbeing.
Our role is to present you with all of your treatment options and providing you understand the consequences of your decision, we will support you in whatever treatment you choose to undertake.
In an initial consultation we spend up to an hour performing a thorough examination that includes:
A discussion about your dental history and relevant medical history
Understanding your concerns and any specific needs
Assessing your joints, jaw musculature and bite
Performing dental hygiene treatment and/or assess potential periodontal issues
Taking digital X-rays to identify issues below the gum-line or within the teeth structure (if you have any prior X-rays performed within the previous 6 months, please bring these with you)
Taking clinical photographs of your smile line, teeth and gum
At the end of the assessment we'll discuss your overall oral health, bring up any issues with your mouth or jaw identified during the examination and address any specific concerns you may have. If you are interested in improving your smile and/or fixing existing problems, we will also present you with further treatment options.
BOOK YOUR APPOINTMENT ONLINE
Your dental health is of crucial importance to your overall health. Preventive dental care can help you avoid numerous complications and issues in the future and keep your smile beautiful and healthy. If you already have dental-health problems, there is no time to waste. Hawksburn Village Dental welcomes all new and return patients.
Booking your appointment at Hawksburn Village Dental has never been easier with our online booking system. Select the available time slot that best suits your schedule and choose the type of appointment you need. Then, enter your contact information and click "Book Now". That's it!
Our practice is located in Toorak and our convenient location provides quick and easy access to nearby public transport hubs, free street parking, a nearby pharmacy, and a radiology and pathology lab. Making a trip to see us at Hawksburn Village Dental is a painless experience in all the ways that matter, not just your teeth.
Call Today (03) 9826 5058